Municipal Budgetary Institution of Culture Kamyshin Museum of History and Local Lore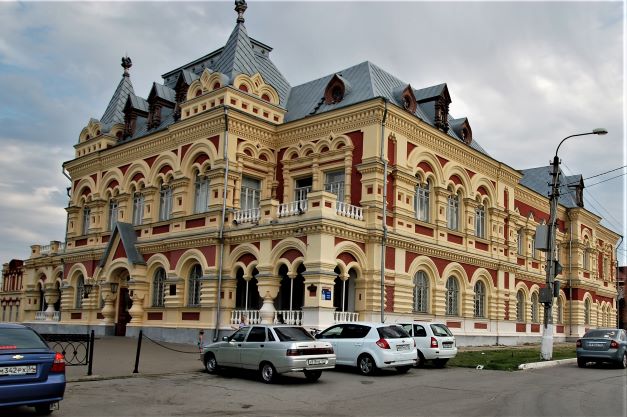 Contacts
Museum hours: Wednesday - Sunday from 9:00 to 18:00
Closed on Mondays and Tuesdays
Contact phone: +7 (84457) 4-89-81, 4-62-85, 5-35-18
kam_musei@volganet.ru, muzei.kam2015@yandex.ru
https://museumkam.ru/
Address: 1 Sovetskaya St., 66 and 74 Naberezhnaya St., Kamyshin 403893, Volgograd Obast, Russia.
General description
The exhibition is represented by the interior of the living room of wealthy German colonists.
History and features
Established on August 13, 1961, the city museum of local lore in Kamyshin has received the status of a state museum in 1968, becoming a branch of the oblast museum of local lore. On January 1, 1970, it acquired its independence, becoming a state museum of the Category IV. In 1977, the museum was placed in the Zemsky House in the status of Kamyshin Museum of History and Local Lore.
The exhibitions present the animal world of the region, the history of the regional development, geography, geology and archeology; the history of Kamyshinsky District after the revolution and during the Great Patriotic War.
The museum currently has about 50 thousand artifacts. The most significant collections are ethnographic, paleontological and archaeological.