State Institution of Culture Saratov Oblast Museum of Local Lore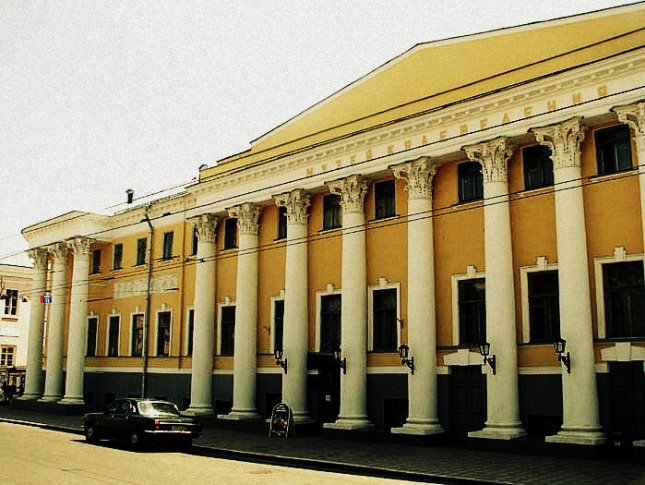 Contacts
Museum hours: Tuesday - Sunday from 10:00 to 18:00.
Closed Mondays
Contact phone: +7 (8452) 28-24-91, 28-23-94, 28-23-92, 28-23-86
Director's Office / fax: +7 (8452) 28-24-96
http://www.comk.ru
Address: 34 Lermontov St., Saratov 410031, Russia
General description
The basis of the collection is formed by the fund of the German Department of the Ethnographic Museum, which had been established by Emma Dinges in the 1920s, and the photographic materials from the Saratov Archive Commission and the Central Museum of the Volga German Autonomous Soviet Socialist Republic. The main historical value of the collection is provided by the household items, trades artifacts of trades and crafts, as well as clothes of the Volga Germans, all of which were collected during the 1990s expeditions and field trips to former German settlements or received as a gift from Russian Germans leaving for permanent residence in Germany.
The scientific archive of the museum contains reports of priceless records of oral history, that is, people's stories on everyday life, about deportation, and also about labor camps and the post-war life of the Volga Germans.
History and features
Founded on December 12 (24), 1886 when the Saratov Scientific Archive Commission was established.
The museum collection started with donations from various individuals and institutions. By 1889, there were 144 artifacts at the museum.
Initially, the collection was located in the Building of Public Offices, in the same place as the archive commission itself. Later, in 1892, the collection was moved to the building of the Radishchev Museum. In 1893, a new catalog of the museum was compiled, listing already 1,500 items.
In 1930, the museum moved to the mansion of M.A. Ustinov – a monument of Russian classicism.
Currently, the funds contain about 400 thousand artifacts: archaeological, ethnographic, paleontological and entomological collections; ancient manuscripts and early printed books; objects of religious worship, poster graphics, numismatics, and materials on the history of political, economic and cultural life of the city and region.