Municipal Budgetary Institution Engels Museum of Local Lore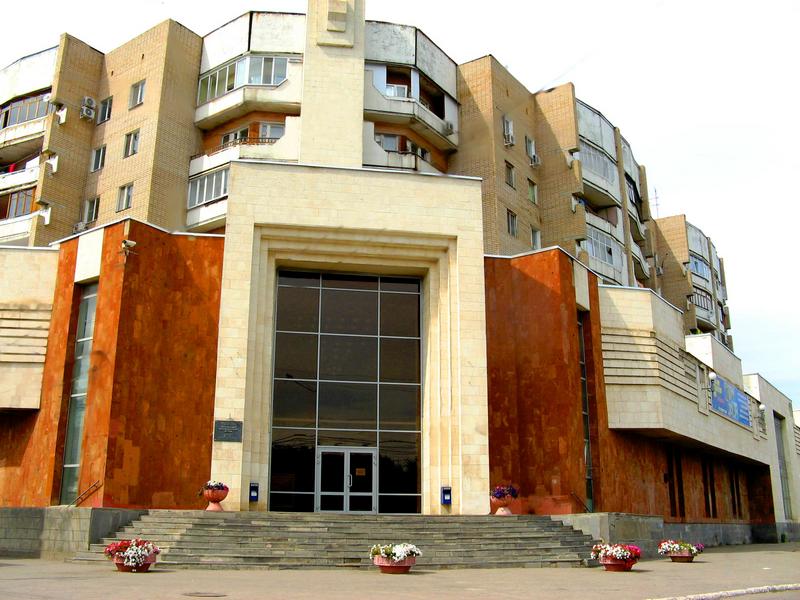 Contacts
Museum hours: Tuesday - Sunday from 10:00 to 17:00.
Closed Mondays
Contact phone: +7 (8453) 56-70-73
Director's Office / fax: +7 (8453) 56-73-65
mbu.ekm@mail.ru
https://ekmuzeum.ru
Address: 4 M. Gorky St., Engels 413100, Saratov Oblast, Russia
General description
The Engels Museum of Local Lore is the owner of a remarkable assortment of photo and documentary materials, along with large collections of artifacts on archaeology, arts (the only collection in the nation by the Honored Artist of the Republic of Volga Germans Jacob Weber) and ethnography (on the history and culture of the Volga Germans). Several sections of the exposition are permanently operating at the museum:
- 'The History of the Pokrovskaya Sloboda of the 18th – 20th Centuries' and 'Urban Culture in the End of 19th – Beginning of 20th Centuries';
- 'German History on the Volga Banks of the 18th – 20th Centuries'.
- 'Signs and Symbols of a Vanished Era' (history of Pokrovsk-Engels between 1914 and 1941). The section presents various thematic complexes using a large number of documents, photographs and original artifacts encompassing several periods: the World War I, the Civil War in Russia, the famine in the Volga Region, as well as the formation of the Pokrovsk-Engels city and the fate of the Republic of the Volga Germans;
- 'The New City of Illusions' (about the cultural life of Pokrovsk-Engels in the 1920s and 1930s).
- 'Jacob Weber: The Singer of the Volga River' (exhibition of paintings).
History and features
Opened on July 9, 1925 as the Central Museum of the Republic of Volga Germans. The first director of the museum was a linguist, ethnographer and professor at Saratov State University Dr. G.G. Dinges. In the first years, a collection of clothes, household items of the German and Ukrainian population of the republic, manuscripts on the history of foreign colonies, materials on ethnography and archeology were acquired. Extensive research activities were carried out. In August 1941, after the liquidation of the Republic of the Volga Germans, the museum was closed. Most of its exhibits were distributed among various organizations for storage, or were lost.
At the end of the Second World War, the museum was revived in the status of a city museum of local lore with extensive areas of permanent displays and temporary exhibitions. The museum was actively building a model for a new museum adapted to modern life. Along with traditional expositions on the history of the region, exhibitions on contemporary art were created, historical and literary associations were functioning, and various events were held, ranging from field trips, exhibition tours and extracurricular classes to scientific conferences and festivals. The museum was involved into popularizing the regional history via publishing and design activities, actively cooperating with city and interregional organizations and institutions.