Marx Museum of Local Lore Branch of the State Institution of Culture Saratov Oblast Museum of Local Lore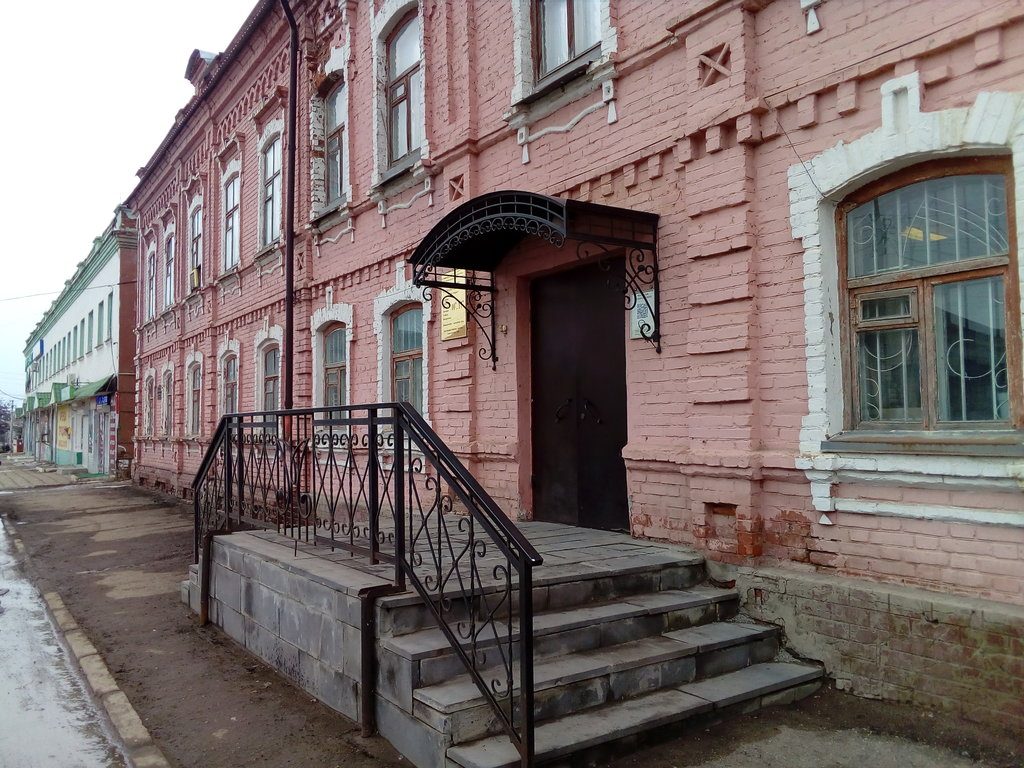 Contacts
Museum hours: Tuesday - Sunday from 10:00 to 17:00.
Closed Mondays
Contact phone: +7 (845-67) 5-46-72
CentralOffice@comk.ru
http://www.comk.ru/filials/marks/
Address: 47 Kirov St., Marx 413093, Saratov Oblast, Russia
General description
A collection of ethnographic items (more than 1,100 museum artifacts) allows widely representing the occupations, trades, crafts and various aspects of the life of Katarinenstadt (Baronsk). This settlement of German colonists and artisans on the Volga River acqured the status of a city after 1917.
The collection encompasses a wide range of carpentry, woodworking, and blacksmith tools. A unique collection of furniture made by Katarinenstadt craftsmen, straw weaving (which was the original occupation of the inhabitants of these places), embroidery, knitting. Some of the exhibits are dedicated to the dramatic history of the deportation of the Volga Germans.
History and features
Established in 1987 as a public museum dedicated to K. Marx and F. Engels. In April 1991, it acquired the status of Marx Museum of Local Lore and became a branch of Saratov Oblast Museum of Local Lore.
The museum is housed in a two-story brick mansion built at the beginning of the 20th century. The first national state-owned museum of the Republic of Volga Germans was located precisely in this building since 1919.
Currently, the collection of the museum includes over 6,000 artifacts. The exhibits have taken their rightful place at the permanent exhibition, 'The History of Katarinenstadt – Baronsk – Yekaterinograd – Marxstadt – Marx', opened to visitors in 1994. The entire history of multiple, far from accidental renaming of the city has found a substantive embodiment in the museum's exposition.